I know that a lot of people find no value in Twitter (I used to be one of them) and I understand that it's a box of chocolates – you never know what you are going to get (sometimes good and worthwhile, sometimes fluff, and sometimes worse).
Yesterday morning I was treated (via Twitter) to some of the best networking advice EVER by one Peter Shankman (@petershankman). He said –
Today's job: Meet three new people, and figure out how you can be helpful to them. THAT's good networking.
Whether you are looking for work or gainfully employed this should be your goal each and every day – expand your circle and help others in the process (and wear a cool name tag like the one below)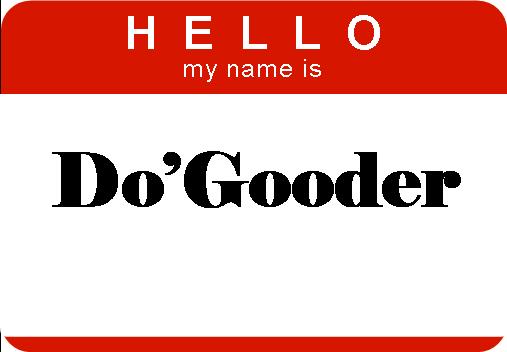 For more from a job-search perspective on the benefits of being a 'do-gooder' check out this out and for more on job-search networking click here.
Until next time – good hunting and good luck!